Commercial Intertech Alpha Series Hydraulic Gear Pumps
Commercial Intertech was an International manufacturer comprised of three business groups – Commercial Hydraulics, Astron Building Systems, and Commercial Metal Forming. They were founded in 1920 and headquartered in Youngstown, Ohio. Prior to their acquisition in 2000 the company operated 27 facilities in seven countries and employed nearly 4000 people. January 17, 2000 – Parker Hannifin Corporation announced they would merge with Commercial Intertech. After the merger was complete the brand positioned its branding as Parker-Commercial Intertech.
Parker's strategy back in the 2000s was to offer a complete range of motion-control systems to their customers in the commercial, industrial, mobile, and aerospace markets. Commercial Intertech's strength in the mobile applications benefited Parker, with little overlap between the two brands product offerings the merger was strategic for the market and gave customers a wider range of motion-control components, systems, and solutions.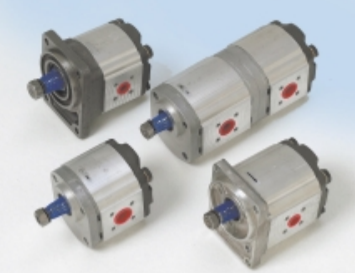 Hydraulic.net offers replacement pumps for one of the series from Commercial Intertech. The Alpha Series. The Alpha series gear pumps from Commercial Intertech were developed as an advanced-performance version of the international "bushing block" style pumps. The Alpha series was known for their superior performance, low noise when operating at high pressures, and very efficient. The Alpha series was produced in four frame sizes (P3, P5, P11, and P17) with displacements ranging from 0.8 to 52 cm3/rev. (.048 to 3.17 in3/rev.)
Hydraulic.net is your source for replacement pumps for Commercial Intertech Alpha Series.
We offer replacement gear pumps for the following models:
Intertech P5
Intertech P11
Intertech P12
Intertech P17
Hydraulic.net has over 30 years of experience in working with OEMs directly as well as distributors, repair shops, and end users. When you need a hard to find pump which are often no longer being produced by any other manufactures; Hydraulic.net is your source. We provide gear pump solutions, made to order. Based on trends and the demand of the market we strive to maintain inventory to allow us to get your replacement pump to you fast. Built in the United States. Our facility is in North East Florida. We are proud of our experience, knowledge, and commitment to quality. We serve customers across the US, Canada, Mexico, and Internationally.
To confirm and cross-reference the pump you need we will need to confirm the Commercial Intertech model number or serial number from your hydraulic gear pump. In many cases, we can offer a replacement pump aligned with the original pump specifications.
Our customer service is available Monday through Friday, 8:30 AM to 5:00 PM Eastern Standard Time. Call one of our Hydraulic Experts today to find your replacement pump from Hydraulic.net. With over 30 years of experience in working with OEMs and Distributors, we have the expertise and knowledge to provide you with a replacement pump that will meet your needs.