Webster – Danfoss HC Series Hydraulic Pumps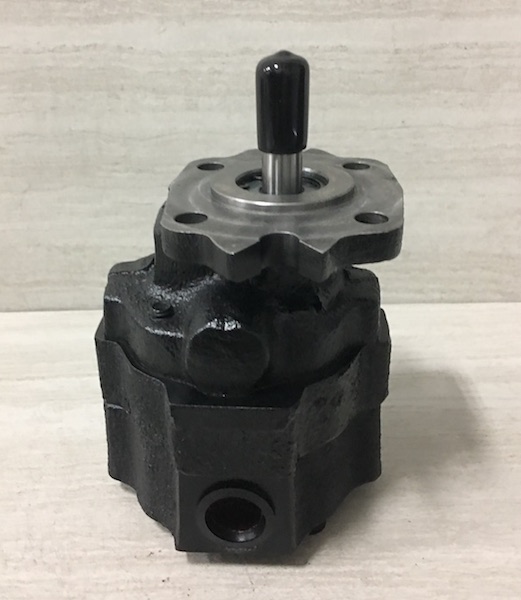 Webster – Danfoss HC series is another series from the high-performance line known for their consistent quality, long life hydraulic gear pumps. Over the years the Webster brand has been sold and acquired by multiple companies. Leaving very few resources for consumers to find replacement hydraulic gear pump. Hydraulic.net has been providing Webster pumps since the beginning and continues today as one of the few quality manufactures with the capability and expertise to build these hard to find pumps with accuracy, quality, and reliable pumps. We stock several models and parts that allows us to often ship quickly.
HC series pumps are usually compact and extra rugged, HC Series is being used on jobs ranging from lubrication systems to power systems. Rugged cast iron housings, designed for extra strength, are assembled with eight high strength hardened screws, spaced for even distribution of pressure loads. A double row ball bearing absorbs compound driving thrust, and heavy-duty needle bearings at other bearing points assure high mechanical efficiency.
When rotation is one direction only is required, the HC series pups are available with an internal bleed which eliminates the drain port. For installations of this type, rotation clockwise (RH) or counter clock-wise (LH) when looking at the shaft end of the pump should be specified.
With external drain, rotation may be in either direction. In some cases, Bi-rotational pumps replacement pump may not be an option. When you order we will confirm.
The 4XCS is the same basic type of pump as the HC Series, however, it has a splined internal drive plus replacement bronze wear plates for east of field service.
Listed in the table below are some of the HC product numbers. If you don't see the numbers from your pump listed below or you have the model or serial number then please call one of our hydraulic experts at (800) 765-5670, Monday through Friday, available 8:30 to 5:00 PM EST or you may submit a quote request and we will get back to you quickly. We can cross match the numbers from your Webster pump to confirm the replacement options.
HC Series Product Numbers

Webster – 21067-1
Webster – 21068-3
Webster – 21068-1
Webster – 20352-4
Webster – 21326-4
Webster – 21067-2
Webster – 21068-4
Webster – 21068-2
Webster – 21326-1
Webster – 21067-3
Webster – 21068-5
Webster – 21068-7
Webster – 21326-2
Webster – 21067-4
Webster – 21068-6
Webster – 21068-8
Webster – 21326-3

If you only have the model code or don't see your product number listed please call or email and we will cross reference.
If you only have the model code or don't see your product number listed please call or email and we will cross-reference.
Working with Hydraulic.net means you will experience quality, accuracy, and reliability. Our pumps are built and tested in-house from our St. Augustine, Florida facilities. With over 30 years of experience working with Major OEMs, distributors, repair shops, and end users, Hydraulic.net has the pumps you need and our goal is to help our customers as quickly as possible. Call us at (800) 765-5670 or submit a quote request, we are here to help!
Check out our other series of Webster pumps:
Webster KA Series
Webster YDA Series